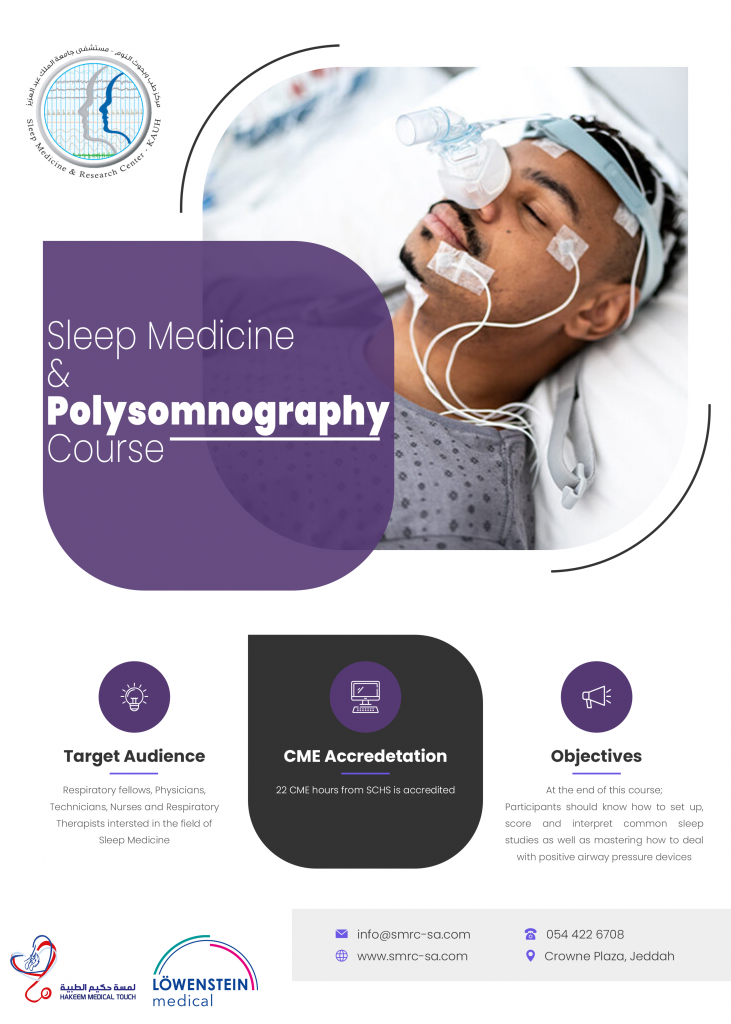 Sleep Medicine and Research Center at King Abdulaziz University held the ninth course in nocturnal sleep medicine and studies, which lasted three days in a row.
Many medical professionals, including doctors, nurses, and sleep technicians, participated in this course. Despite being the first of its kind, the organizers have made sure that this session includes a number of introductory topics in order to familiarize the audience with different aspects of sleep medicine and disorders.
A number of doctors and specialists in the field, including university professors and consultants, have been summoned to give lectures on the various diseases they face in the field of sleep medicine. Among these lectures: normal sleep, breathing disorders during sleep in adults, and movement disorders related to sleep, in addition to workshops on the polysemenogram technique.
This course has been endorsed by the following:
The Saudi Commission for Health Specialties, with 22 educational hours.