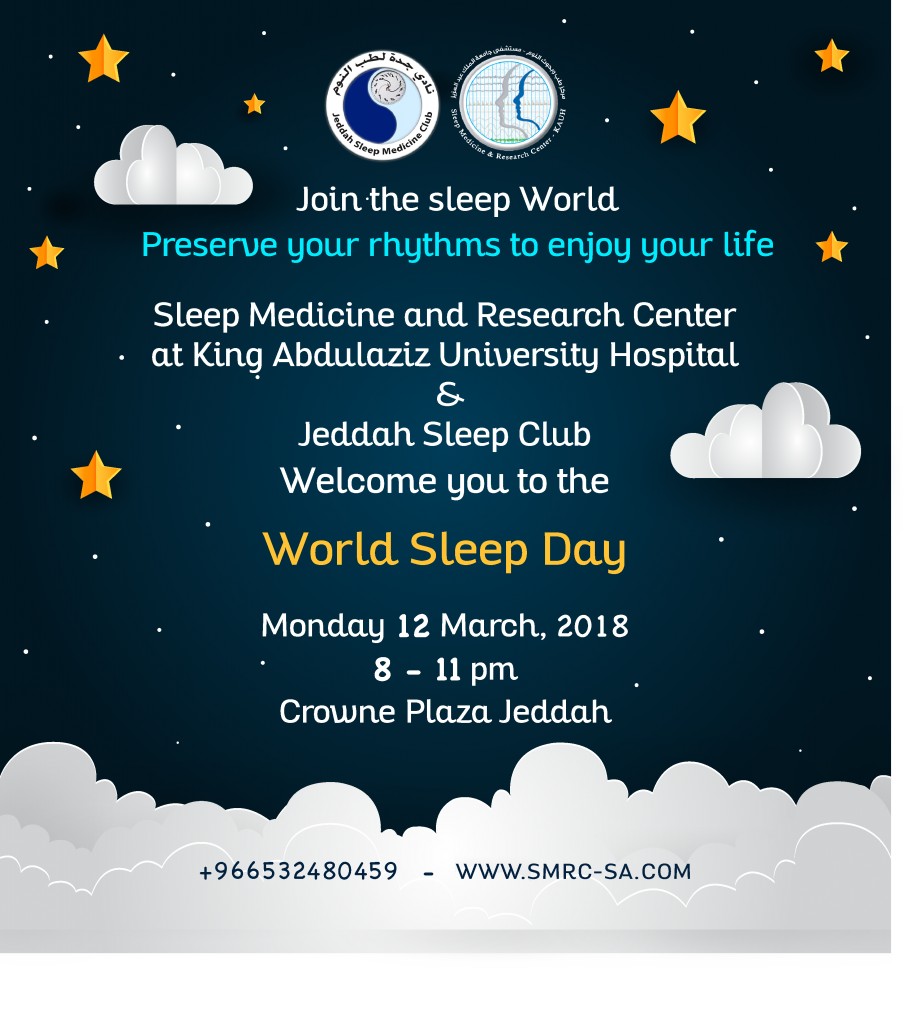 As part of the sleep world Day 2018 activities, the Sleep Medicine and Research Center at King Abdulaziz University Hospital conducted a Symposium in Arabic language title
"Preserve Your Rhythms to Enjoy Your Life"

, this event was well attended. There were one hundred and eighty participants of varieties of medical and non medical background. The aim was to increase awareness regarding common sleep disorders and to draw attention concerning the local availability of Sleep Centers that are capable of diagnosing and treating such disorders.