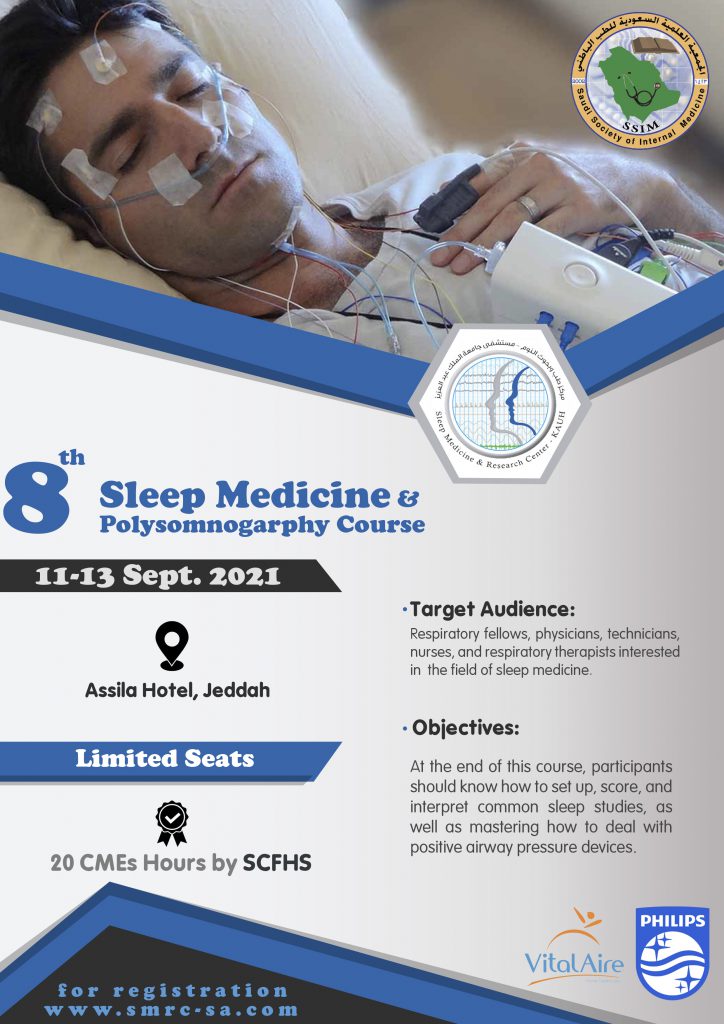 8th Sleep Medicine and Polysomnography Course, 2021
Date: 
11-13 September 2021
Days: 
Saturday – Monday
Time: 
08:00 AM – 04:00 PM
Target 

Audience:

 Respiratory fellows, physicians, technicians, nurses, and respiratory therapists interested in the field of sleep medicine.
Objectives: 
At the end of this course, participants should know how to set up, score, and interpret common sleep studies, as well as mastering how to deal with positive airway pressure devices.
CME Accreditation: 
This Course has been accredited by Saudi Commission for Health Specialist for 20 CME hours.
Registration Form: